Please join us for Sunday morning worship each week at 10:30 a.m. and bible study each Wednesday at 7pm.
---
What Should I Expect When I Visit UFCC?
What Should I Wear?
You are free to wear whatever you are comfortable wearing (modesty is always appropriate). You will find that there will be those in a suit and tie, or skirt and dresses; you will also find those who are in casual attire (even jeans and a casual shirt). God is more interested in your heart, and so are we.

Where Should I Park?
You will be greeted upon your arrival by one of our friendly Parking Lot Ministers, who will welcome you with a smile and guide you into an appropriate parking space. There is parking for the disabled, which allows for easy and immediate access into our church foyer.

What Should I Expect To Hear?
Prepare to hear a divinely inspired Word from the Lord! You will be ministered to, and not preached at; you will experience an uplifting and uncompromising Word. The preached Word will encourage you to live the life that God created you to live, without being condemnatory. You will hear of a God who loves you, and meets you where you are!

What Should I Expect When It Comes To Giving?
As a man has purposed in his heart, so let him give: (2 Corinthians 9:7). We don't require our guest to give an offering; however, you are more than welcome to contribute as you desire. Our desire is that you receive all that the Lord has for you, as we know that your visit will not be an accident, but rather a divine appointment.
---
Youth Saved Accountable is . . .

Marriage HIS way is . . .

Titus 2:6-7
Likewise exhort the young men to be sober-minded 7. In all things showing yourself to be a pattern of good works; in doctrine showing integrity, reverence, incorruptibility

Men of Integrity is designed to minister to the needs of young, middle-aged, and seasoned men within the body of Unwavering Faith Christian Church (UFCC). Every man who is a member of UFCC, is automatically a member of Men of Integrity. While this ministry was established as an entity of UFCC, it is in no way exclusive to UFCC Members only. We both welcome and invite every man who desires to partake in what the Lord will do within this ministry.
​
Men of Integrity Ministry is rooted and grounded in the Word of God and is relevant to everyday life, as it pertains to both the believer and unbeliever. Our goal is to equip men with the knowledge of God's Word and with the necessary tools to promote a prosperous life for the individual and their family.

Luke 8:48
And He said to her, "Daughter, be of good cheer, your faith has made you well, go in peace.

The Women of Faith Ministry is designed to minister to the needs of the young, middle-aged, and seasoned women within the body of Unwavering Faith Christian Church (UFCC). Every woman who is a member of UFCC, is automatically a member of Women of Faith. This Ministry is open to all who desire to partake, as there is always room at the Master's table.

Women of Faith Ministry will challenge us to boldly stand on God's Word and step out to obey what it says. Women are portrayed throughout the Bible as being open and receptive to the Gospel, and they showed their receptivity by being doers and not just hearers of the Word.
​
The level of a man or woman's maturity is his/her ability to hear from God and step out in faith to obey what He says.

Word of the Month:

I Timothy 4:7-9 "Do not waste time arguing over godless ideas and old wives' tales. Spend your time and energy in training yourself for spiritual fitness. Physical exercise has some value, but spiritual exercise is much more important, for it promises a reward in both this life and the next. This is true and everyone should accept it."

Spring and warmer weather is fast approaching and our days will once again be longer. Many of us are probably thinking of some ways to get physically fit and look out absolute best for the summer months ahead.

Well, for me personally I have done an inventory and have realized that I get anywhere from 7-8 hours of sleep, spend 8.5-10 hours at work, spend 2 hours cooking/cleaning and helping my son with homework, spend about 1-2 hours hanging out with my husband and getting ready for the next day which may include firing up my work laptop and doing some work from home. Then I'm off to bed to do the same thing all over again. Where is time with God in this daily routine? Don't get me wrong, I pray to God in the morning, at night before bed and during the day, but the word tells us to study to show thyself approved unto God (2 Timothy 2:15).

It is great that we are proactive and concerned with being in shape physically, but are you in shape spiritually? In our society physical fitness is emphasized everywhere we look, but spiritual health is so much more important, so please join me and let's develop our spiritual muscles. We must train ourselves to be godly, we must develop our faith by using our God-given abilities in the service of the church. Below are some things I will and have already started doing to help me have even more time to study and mediate on God's word and spend quality time with my Heavenly Father. If you desire to be healthy and fit please join me in starting from the inside out:

Declutter my life-don't overload my days, weeks, months and year with too many things to where I am overwhelmed and needing more time to get everything accomplished
Get ahead at work, so I'm not doing work at home
Meal prep on the weekends (on my days off), so I don't have to cook during the week-this is a huge time saver

Pick out and iron my clothes for the week on the weekends-another huge time saver

Do everything I can think to do in advance to give me more time during the busy week

Take at least 1 hour a day out of the 13-15 hours a day that I am awake to study and mediate on God's word

---

ABOUT THE AUTHOR

Tiffany L. Owens is from Walterboro, South Carolina where she grew up playing several different sports.

Her passion for sports and competition has enabled her to play on a collegiate level and overseas.

After her ball playing years, Tiffany has grown to have a passion for coaching, teaching and helping others reach their physical fitness goals.

Tiffany has worked with elementary and teenage youth in the church, in the classroom and on the field/court.

God has worked through Tiffany to create health and wellness ministry at her home church in South Carolina and here at UFCC.

Tiffany's passion is to be used by God and learn all there is to learn about what the Bible says about health and relay this information to her brothers and sisters.

Tiffany currently coaches the China Spring youth girls' basketball team and she coaches the China Spring varsity girls' basketball team during the summer months.

Tiffany loves to cook, spend time with her family and her church family and watch movies during her down time.

​

Tiffany is married to her husband, Curtis Owens, of 11 years and they are both proud parents of one daughter (Precious Owens) and two sons (Curtis & Samir Owens).

---

​2136 N. 33rd Street

​Waco, TX 76708

Phone:

(254) 300.7577

Email:

unwaveringfaithcc@gmail.com
Powered by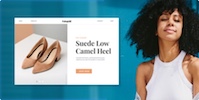 Create your own unique website with customizable templates.